Tunbridge Wells Puppetry Festival
2021-2022
Until the Museum of the Moon lands in Calverley Grounds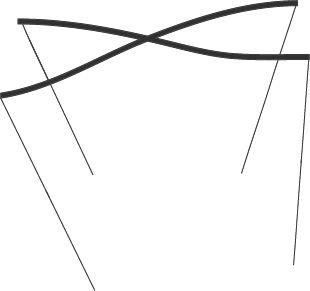 Save the date!
Saturday 15th October 2022 – One day Puppetry Spectacular!

Tunbridge Wells Puppetry Festival
We had the best time during our October 2021 puppetry festival, thank you for coming along and joining the fun. It was lovely to see so many happy faces and to share the joy of puppetry with over 20k interested people!

Thank you too, to our funders and supporters, our artists and venues and of course all our team of volunteers.

We have a couple of puppetry surprises planned for 2022, including a day of puppetry in October for everyone to enjoy before we are back with another full festival in 2023. Please subscribe below to be the first to hear our plans, but first take a look at the film below of the 2021 festival made for us by our friends, award winning Modus Film.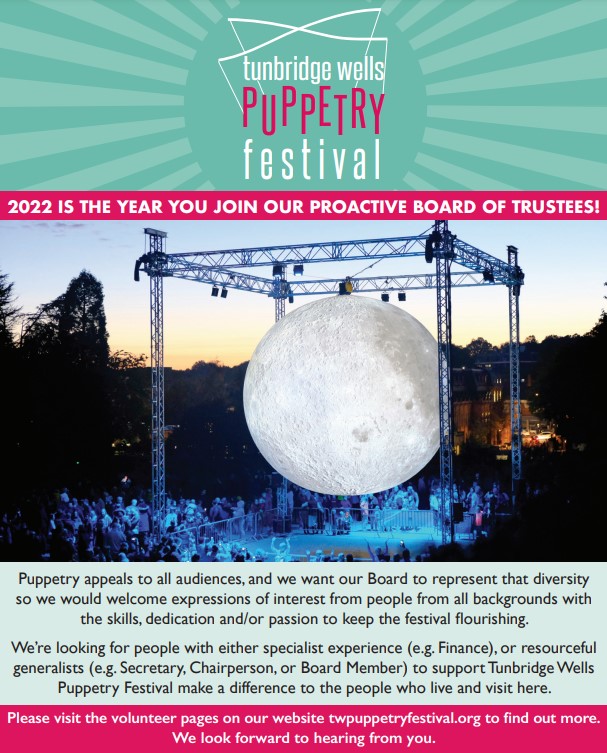 ---
Join our mailing list by completing this form to be sent updates on the festival in the future.

Volunteer at the
Tunbridge Wells Puppetry Festival
We rely on support in many different ways to make Tunbridge Wells Puppetry Festival a success. Obviously buying your tickets is crucial but did you know we work with a fabulous team of volunteers? They are a highly valued group of puppetry festival and community enthusiasts who form the backbone to much of our work and we would love you to join them.
If you have the time and would be interested in joining us we would be delighted to hear from you.
Photo credit; Main image of the moon: ©ShaunArmstrong for Milton Keynes International Festival 2021