Tunbridge Wells Puppetry Festival
Sat 9 – Sun 17 Oct
Until the Museum of the Moon lands in Calverley Grounds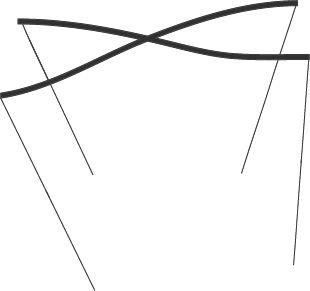 Welcome to the 2021 Tunbridge Wells Puppetry Festival Sat 9 -Sun 17 October.

We have packed the programme with a wealth of inspirational, entertaining, and accessible for all puppetry events for everyone to enjoy. Some will be ticketed taking place in iconic town buildings, most of it will be in the open-air making the best use of Tunbridge Wells' stunning open spaces.

With commissioned new work, the winners of our own 'Unlocked' puppetry competition, young peoples' workshops and, during the festival weekends, an extensive programme of puppetry performances, this puppetry take-over aims to celebrate the beautiful, often overlooked, artform.

The centrepiece of the festival will be Luke Jerram's artwork Museum of the Moon, which will be suspended in Calverley Grounds providing the opportunity to see our moon floating in three dimensions. This stunning spectacle is 7m in diameter. A free to attend, three-day premier for West Kent, don't miss it.

In addition to Museum of the Moon we will be presenting over 40 innovative contemporary puppetry events for people of all ages. The majority of the programme, as you will see is free to enjoy, we have made it clear in our listings where events are ticketed and would urge you to book your tickets in advance. Many of our events are for small audiences so will sell-out ahead of time. It is listed on each page how to book each event.

Now is the time to get planning your route. You'll need a good map (do pick up our festival leaflet you will find one on there) and an open heart to take full advantage of all the wonderful work that is on offer.

We very much look forward to seeing you there.
Photo credit; Main image of the moon: ©ShaunArmstrong for Milton Keynes International Festival 2021
Join our mailing list by completing this form to be sent updates on the festival in the future.