Community Projects
Community Projects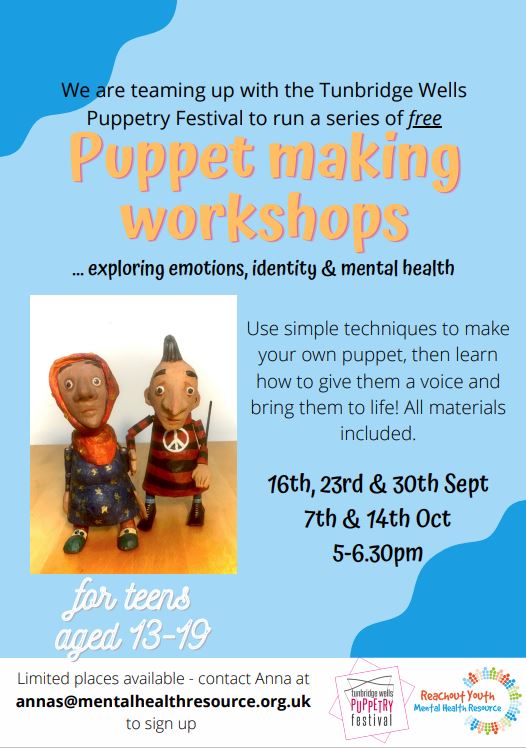 Tunbridge Wells Puppetry Festival is committed to helping different sectors of the community and over the years have worked with Age UK Tunbridge Wells, Sherwood Men's Shed along side working in local schools.

This year we are running a series of workshops in collaboration with local charity, Mental Health Resource, for their Reachout Youth group, a free service offering wellbeing support to young people aged 13-19 years throughout West Kent.
The Reachout Youth Group has highly trained and supportive staff to offer the young people a safe space to talk about things they might not usually share with friends or family. After the pandemic many teenagers are more anxious, lonely or just feeling low.

Russell Dean from Strangeface Theatre Company, will be facilitating the workshops along with Reachout Youth Support Worker Anna Skulczuk. Puppetry is an ideal art form for this type of work as a puppet can allow the puppeteer to 'speak' more freely about their feelings with opportunities to join in with others or work alone but in the company of other people.

www.strangeface.co.uk
https://www.mentalhealthresource.org.uk/reach-out-youth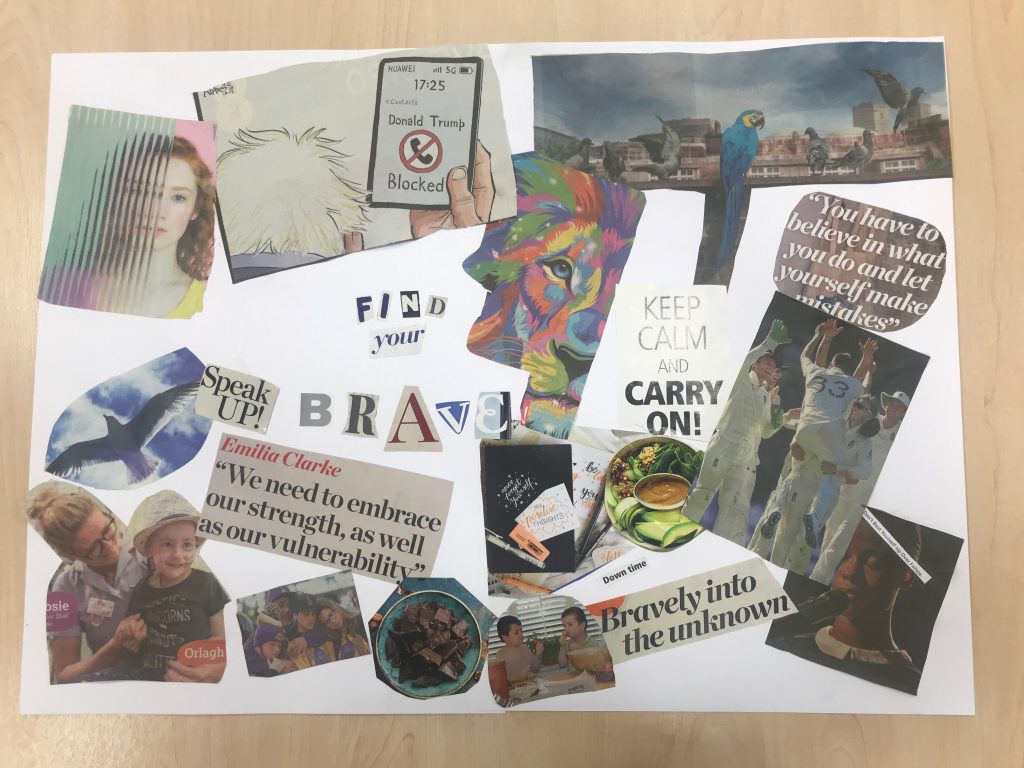 ---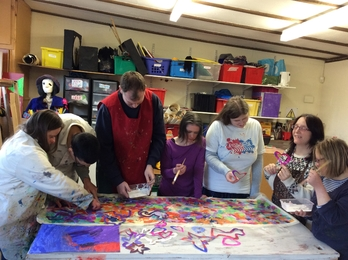 Bloomin' Arts present
The Magic Shoe
CANCELLED
We are thrilled to include local charity Bloomin' Arts into our festival programme this year with their performance of The Magic Shoe.
Bloomin' Arts offers opportunities for people with learning disabilities to enjoy, develop skills, perform and work in the arts.
A fisherman has been pulling various items out of the sea-a old boot, a wriggly fish. He is about to give up, when he finally hooks something completely different…a MAGIC SHOE! The shoe takes the fisherman on a journey through time, revealing it's magic and history. This includes a wedding, a slum, and a samba festival!
This is a multimedia performance developed by a group of very talented adults with learning disabilities. They started their project during lockdown, building puppets on Zoom and slowly making their way back into the group-now they are ready to hit the stage!
---
Skinners Kent Academy
Banaruku puppetry
Here at SKA we looked at using puppets in order to create a performance, and over the span on 7 weeks we looked at Banaruku puppetry. In order to piece together our final performance, we explored breath, voice, and movement in order to make the puppets turn to life in our hands. Not only did we study the puppet itself, but we studied how the puppet interacts with objects around the stage, and created a plot and story line through these techniques.
Over the weeks we looked at devising a piece in groups of 6 using a stimulus: parenting. We decided to portray the puppets in 2 different ways , good parenting vs bad parenting and the affect that this has on the children . It was a great experience- learning to add personality and charm and learn a whole new style of drama through puppets.
Overall we loved using Banaruku puppets and expanding our knowledge!
By Emily Akhurst, Doris Waugh