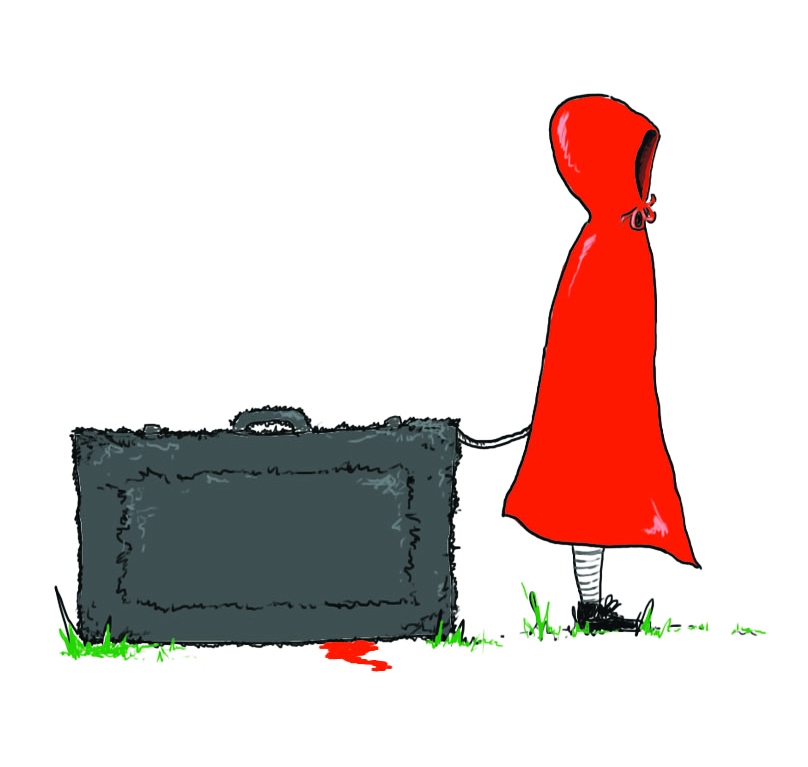 Seeing Red
Frolicked
The Pantiles
Sun 17 Oct 11am,
12.30pm & 2pm
(25 mins)
Free Event
Seeing Red is a modern reworking of the classic fairy tale Red Riding Hood, which tells the tale of a girl who learns how to take matters into her own hands and become master of her own fate.
A furry suitcase unfolds into a wolf. A Grandma has a fiery passion.
A little girl finds out that it's ok to get angry sometimes and a twist sees Little Red become the true heroine of this classic tale.
Full of red-related surprises, a dose of humour, a mini mob of original puppet characters, and some very special effects, all crammed into a massive, furry suitcase.
Watch out Wolfie – Little Red is in town!