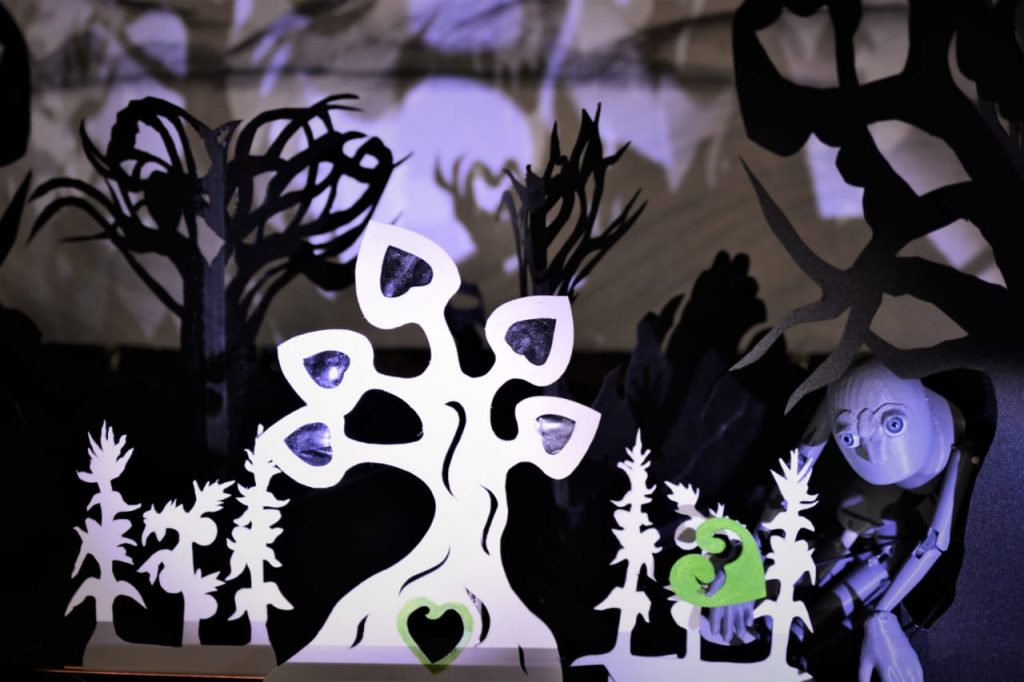 SeedHeart
Indigo Moon Theatre
The Forum
Sat 16 Oct
3pm & 4.30pm
(30 mins)
Tickets £8
Indigo Moon Theatre is a leading children's shadow puppet theatre company that has toured nationally and internationally to theatres, festivals and schools since 2001. Their work combines traditions, techniques and styles from around the world, particularly from Europe and Indonesia. Their shows often carry important, transferrable messages about the world around us.
Merging intricate colourful design, immersive original music, engaging storytelling, and a combination of marionettes, rod puppets, live acting and shadow theatre – Indigo Moon Theatre brings new life to classic tales, such as Jungle Book, Aladdin and Alice & the White Rabbit, as well as creating their own original work. They have enjoyed hundreds of performances to date, as well as taking commissions for commercial ventures including BBC Two's Peaky Blinders and being shadow theatre consultants for the pop band Take That. They also have a long history of educational workshops for children and adults.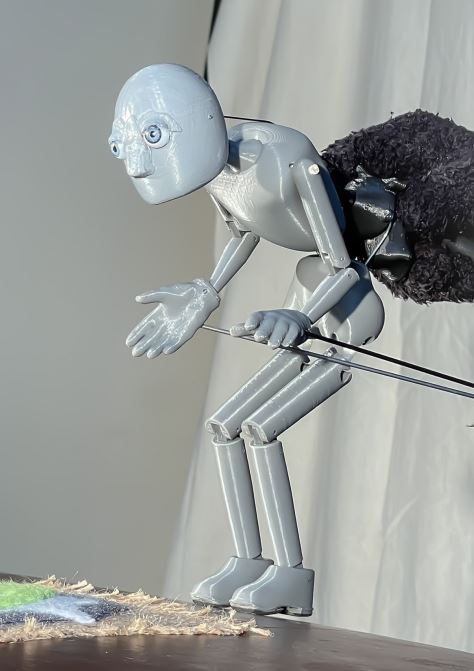 A brand new solo show unfolding from a suitcase by Indigo Moon Theatre…
Suitable for all ages.

Meet Grey.
Our journey begins as grey finds themself trapped inside a jar but can't remember why. They try to remember how they got there and how they could be free. SeedHeart tells the important tale of human impact on the environment and questions what we can do to restore our once green planet, with interactive chaos in the laboratory on the way!
Watch as our story unfolds (literally) from a single suitcase and follow Grey's journey to a better future with magical pop-ups, puppetry, and interactive scenes.