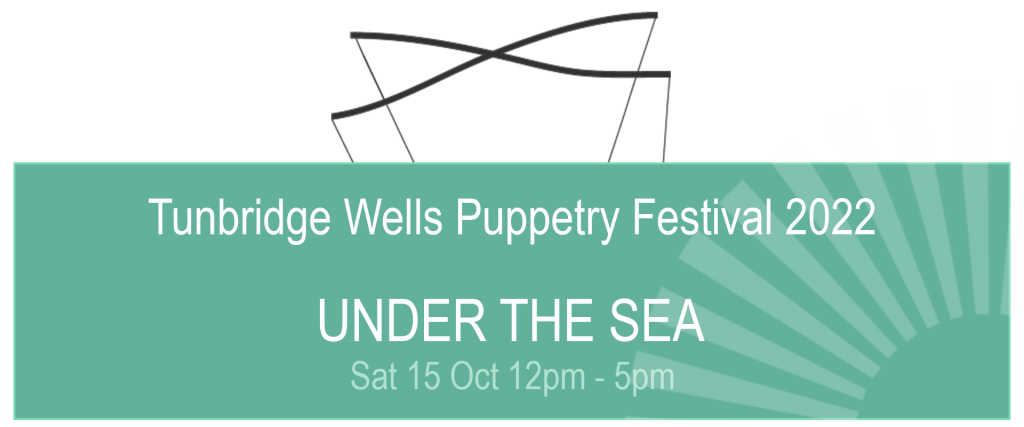 Events and workshops are completely free to attend, all you need to do is turn up, dress appropriately for the weather (puppets welcome too). Only the Under The Sea Watercolour Puppet Workshop needs to be booked in advance, details of how to do this are listed below.
What's happening Under The Sea in Calverley Grounds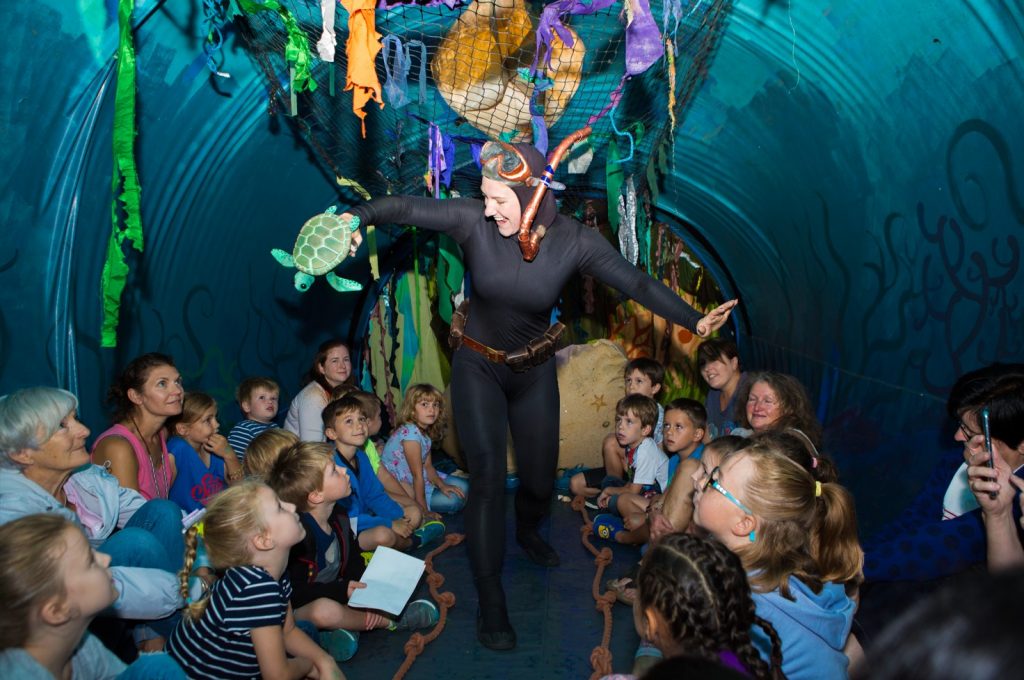 Plastic Ocean
(inside The Whale)
Circo Rum Ba Ba
12pm, 12.30pm, 2pm, 2.30pm, 4pm 4.30pm
An acrobatic diver leads the audience through the life and journeys of an ancient Leatherback Turtle and the threats it faces. We explore the tales of sea creatures and their battle with an ocean full of rubbish and help save the turtle and the whale from a deluge of plastic. We can all make a difference.
Puppets by 'War Horse' puppet master, Jimmy Grimes.
3-10 yrs Limited space inside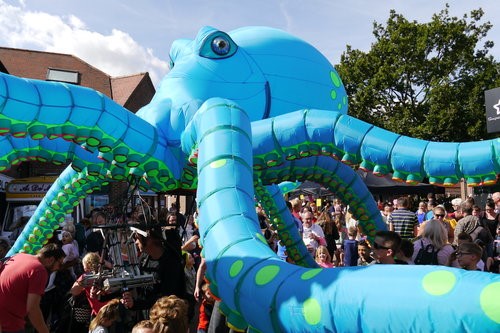 Iso and Ocho
Tim Davies Design
12.45pm, 1.30pm, 2.15pm, 3pm, 3.30pm, 4.15pm
Iso is a striking ancient deep-sea isopod puppet, a beautiful beast over 7 metres long and 5 metres high. Ocho is an inflatable octopus, 4m high, 7m wide with eight independently articulated legs, watch out they may just curl around you.
Join us on Calverley Grounds and see how close you dare to get … they are very friendly.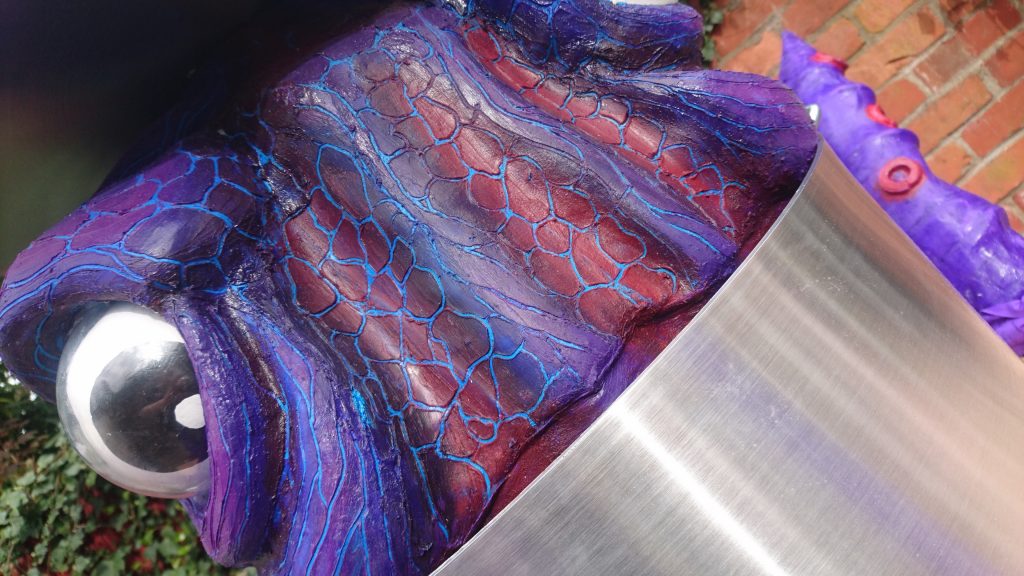 Octopot
Beautiful Creatures Theatre
12.15pm, 1pm, 1.45pm, 2.45pm, 3.15pm, 3.45pm
Have a peek in the Octopot for a larger than life seafood surprise.
Be stunned and delighted by the giant, grumpy octopus puppet as she emerges from the cooking pot, to play games, have a dance and fight an epic battle.
Help the chef and Barbara the octopus on their quest to find the sea and escape the Head Chef, in this funny, interactive show.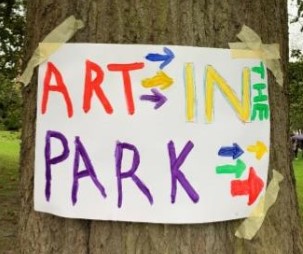 Art in the Park Workshop
2-4pm Calverley Grounds
Drop-in art and craft workshops under the gazebo in Calverley Grounds with a Sea Adventures theme.
3-10 yrs. Limited space inside.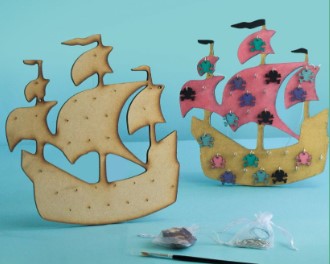 Freckles Craft Workshop
2-4pm Calverley Grounds
Drop-in art and craft workshops in the bell tent on Calverley Grounds with a Under The Sea theme.
3-10 yrs. Limited space inside.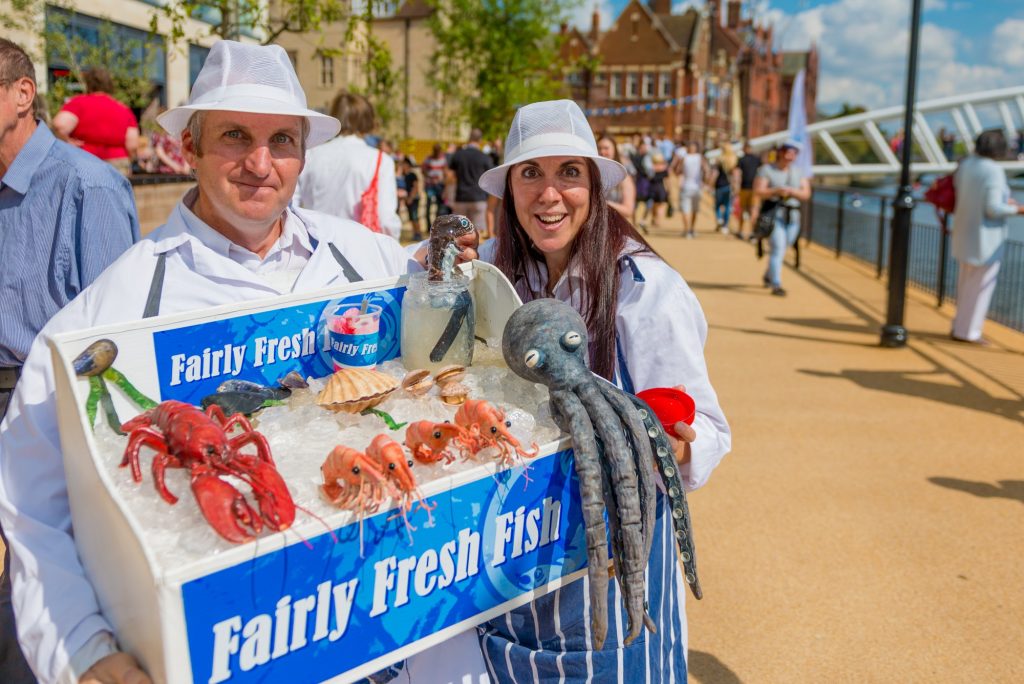 Fairly Fresh Fish Co.
Fair Play Theatre
Walking between Calverley Grounds and RVP throughout the afternoon
'Cockles, mussels … get your lovely seafood.' The traditional fare of a seafood stall is on sale, however, not all is as it should be…
Eye catching and superbly silly.
---
What's happening Under The Sea in Royal Victoria Place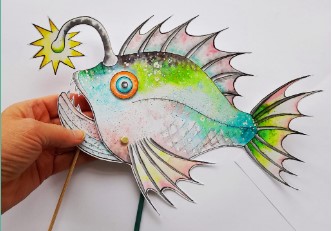 Under The Sea Watercolour Workshop
Workshop NOW FULL
Pop In Pop Up, Top Floor RVP
10.30am for 90 minutes
Taking design inspiration from the festival's Under The Sea programme this workshop is an opportunity to make a fun nautical stick puppet to take home. Participants will use watercolour (all part of the theme) techniques to give pattern, colour and detail, before cutting their puppets out and assembling the final designs.
For age 11+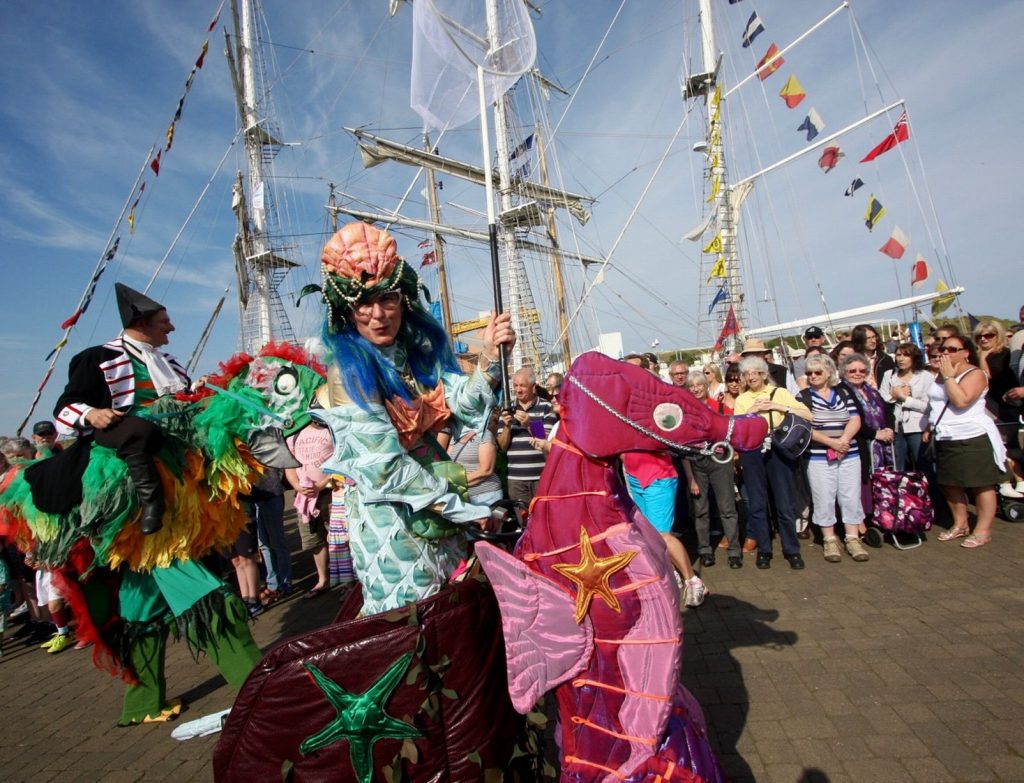 Pirates, Parrots, Sirens and Seahorses
Bell and Bullock
Catch them on one of the floors of the RVP at 2pm, 3pm & 4pm!
Captain Bullock rides Polly, his temperamental giant parrot liable to cause mayhem on her quest for treasure, birdseed and romance.
Meranda, the gorgeous Mermaid, is a temptress in all her fishy glory. She rides a beautiful seahorse drawn chariot, spreading beauty tips and amorous looks on her continued quest to find and catch a handsome and largely unsuspecting sailor in her large shrimping net.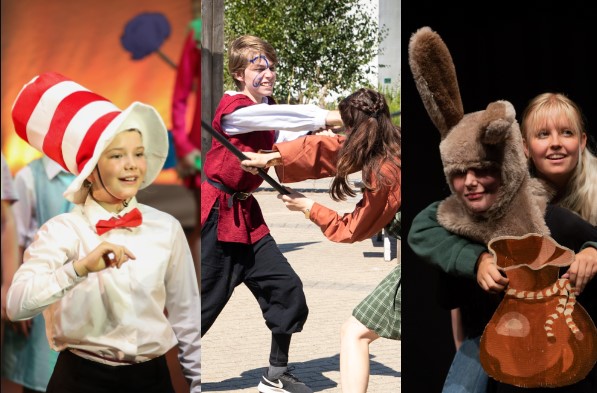 Treasure Island Workshop
Trinity Youth Theatre
Due to staff shortages this workshop will now start at 2.30pm
Pop In Pop Up, Top Floor RVP 1-4pm
Pop in and join Trinity Youth Theatre any time from 1-4pm for puppet making and sea shanty singing (no booking required)
For age 8+